Is your company striving to operate at greater speeds and scale? Here are ten key reasons why HPE ProLiant is the intelligent choice to create a hybrid cloud strategy that can meet changing and expanding IT needs.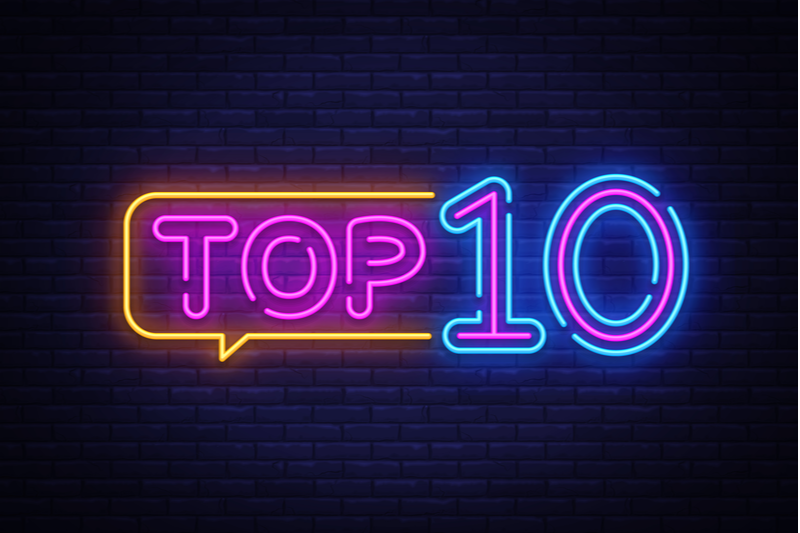 Today's businesses demand support for more complex workloads, using larger volumes of more diverse data—often spread across a vast range of systems and applications. IT must modernize to keep up.
With IT being stretched like never before, it's becoming harder for companies to be proactive and anticipate demand—not to mention needing to be ready with the flexibility and capacity to meet business needs in moments, not days or weeks.
With so many solutions and approaches to choose from, IT leaders have a lot to consider as they attempt to create a strategy that can meet changing and expanding IT needs.
Let's take a look at the top 10 reasons why customers choose the HPE ProLiant server ecosystem to be their intelligent compute foundation for addressing key IT challenges.
1. Configure and optimize workloads at the click of a button
Enabled by HPE Workload Matching, you can quickly and efficiently choose from a selection of preconfigured workload profiles. The highly talented and experienced performance engineers here at HPE have spent countless hours testing, benchmarking, and analyzing various workloads to create these presets and make BIOS tuning easier. With a click of a button, these profiles allow you to match the characteristics of your workload to a subset of BIOS tuning options that we've determined are best suited to maximize performance.
2. Monitor and optimize workload performance in real time
HPE's Workload Performance Advisor monitors key server performance metrics and provides users with real-time tuning advice for select BIOS settings. Tuning advice is based on actual server resources that are being used while running your workload. This functionality builds off of the Workload Matching feature and allows users to customize settings ever further. The main foundation for Workload Performance Advisor is its ability to monitor key system performance metrics and analyze the results over an extended period of time.
3. Know where to host and migrate workloads
HPE Right Mix Advisor is an industry-first offering that helps businesses develop their hybrid cloud strategies with confidence. Right Mix Advisor recommends which workloads and applications are ideal to move to public clouds or keep it in a private datacenter. It also advises how to migrate those workloads to achieve the right mix of hybrid cloud according to the specific need of each business.
4. Secure systems, even when on the move
HPE Server Configuration Lock protects systems in transit and when deployed in insecure locations such as retail stores, outdoor access points, IoT platforms, and more. You can rest assured that the system has not been tampered with and does not get deployed in a compromised state. This way, systems shipped from one location to another are not vulnerable to attack in the supply chain.
5. Unmatched BIOS and firmware validation
HPE's Silicon Root of Trust provides rapid detection of a security-compromised server, even to the point of not allowing it to boot. Silicon Root of Trust anchors the BIOS and all other essential firmware of HPE ProLiant to an HPE-exclusive ASIC even before the server is built, creating an immutable fingerprint in the iLO silicon that must be exactly matched before the server will boot. This ensures malicious code is contained and healthy servers are protected.
6. Fastest path to bring a compromised server back online
HPE Server System Restore provides automated recovery from a security event, including restoration of validated firmware, and facilitating recovery of operating system, application, and data connections. This provides a fast path to bring a server back online and into normal operations.
7. Simple, secure data removal at end of life
HPE One Button Secure Erase provides simple, safeguarded removal of passwords, configuration settings and data from a server being repurposed or retired, preventing inadvertent access to previously secured information. By removing all user data on the server (attached storage and non-volatile RAM) as per NIST standards, One-Button Secure Erase makes server retirement and redeployment simpler and safer.
8. Seamlessly monitor and manage servers
HPE iLO 5 management provides detailed insights into server status and operations, allowing system administrators to monitor and manage servers remotely anywhere, anytime. Utilizing a wizard-based embedded server provisioning utility, iLO 5 provides intelligent provisioning to make it easy to take your server from out-of-the-box into production.
9. Use AI to maintain the ideal operating environment
HPE InfoSight for Servers is a unique feature for HPE ProLiant servers and other HPE infrastructure that takes a comprehensive approach to data collection and analysis, collecting, and analyzing millions of sensors per second. Using AI operations, InfoSight continuously learns from the telemetry and develops an understanding of the ideal operating environment for every system, workload and application. InfoSight uses its predictive analytics and recommendations engine to analyze health, configuration, and performance data to predict and prevent problems and improve performance.
10. Comprehensive software-defined infrastructure capabilities
HPE OneView is the foundation for software-defined infrastructure for HPE ProLiant, as well as HPE Synergy and HPE Apollo servers, and is backed by the industry's largest ecosystem partners and a Unified API. HPE OneView simplifies the work of IT with extensive automation for infrastructure lifecycle operations and offers robust security with Commercial National Suites Algorithm (CNSA)-grade ciphers, Federal Information Processing Standards (FIPS) certification, multi-factor authentication and the most comprehensive single-sign-on feature.